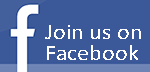 The Neotropical Bird Club is an international organisation for birders and ornithologists interested in the birds of the Neotropics (Middle & South America and the Caribbean). The NBC has been helping to conserve the birds of the Neotropics since 1994.  The NBC carries out various activities and the pages of this website describe them in detail.  A full description of the NBC's activities can be found on the About NBC page, but for those who prefer to skip straight to the main pages, our publications Cotinga and Neotropical Birding are described on the NBC publications page, and our conservation work is described here: Conservation. Having learned about what we do we hope you'll decide to join the NBC and details of how to do so are described on the Join & Support page. The NBC's corporate members are shown in the column to the right and we thank them for their support.
Versión española por debajo
Here are our latest journals. Click on the covers to see the table of contents:
Latest news:
NBC meeting 2016 – Video of the presentations made at the meeting in September here.
Forthcoming trips:  the NBC Fundraiser for 2017 will be an extensive tour of Costa Rica from 13 March to 5 April which will be led by Andrew Walker for Birding Ecotours.  The tour is divided into two parts which can be taken on their own or together.  Highlights are likely to include Resplendent Quetzal, the unusual Three-wattled Bellbird, and the increasingly rare Bare-necked Umbrellabird.  For details please see here.
Free publications: Issues 1-32 of Cotinga are now available for free download via this website. The NBC is grateful to Steve Smith for creating digital copies of the first 19 volumes of the journal. Click here: Cotinga 1-32
The photographs on this website were taken by David Fisher and Alex Lees, unless otherwise credited.
El Neotropical Bird Club (NBC) es una organización internacional creada para los observadores de aves y ornitólogos interesados en las aves que se distribuyen en el Neotrópico (Meso, Sur América y el Caribe). El NBC ha contribuido a la conservación de las aves del Neotrópico desde 1994. El Club lleva a cabo diversas actividades y las pestañas de este sitio web las describen en detalle. Un retrato completo de las actividades de la NBC se puede encontrar en la pestaña llamada Acerca del NBC, pero para aquellos que prefieren pasar directamente a las páginas principales, nuestras revistas Cotinga y Neotropical Birding se describen en la pestaña de publicaciones del NBC, y nuestro trabajo de conservación se describe en Conservación. Una vez que ha conocido acerca de lo que hacemos esperamos que decida unirse al NBC, los detalles de cómo hacerlo se describen en la pestaña Únete y Apoya. Los miembros corporativos del NBC se muestran en la columna a la derecha y les agradecemos por su apoyo.